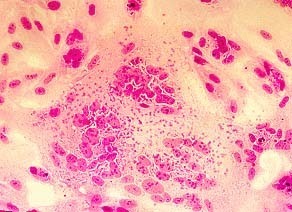 Woe to the inhabitants of the earth! There will be bloody wars and famines, plagues and infectious diseases.
Our Lady of La Salette 19 Sept. 1846
(Published by Mélanie 1879)
"The earth will be struck by calamities of all kinds (in addition to plague and famine which will be wide-spread).
Our Lady of La Salette 19 Sept. 1846
(Published by Mélanie 1879
)
Mumps outbreak declared in LA County after more than 40 diagnoses
More than 40 people in Los Angeles County and surrounding regions have been diagnosed with mumps, prompting public health officials Thursday to declare an outbreak and issue an alert to physicians and providers to be aware of it. In the alert, public health officials said many of the cases were initially misdiagnosed and there was a reliance of using false negative results. It's unclear when this occurred. Health officials also did not release the conditions of those who were diagnosed. A response from Los Angeles County public health officials was not immediately forthcoming Thursday. But health officials said most of the patients are men who have sex with men, and the majority of the cases were linked to patients being at large venues such as gyms, bars, theaters and nightclubs. Some of the patients are women and heterosexual men who have social connections to men who have sex with men, health officials noted. "The majority of cases have had no documentation of complete vaccination; however, some cases were fully vaccinated," according to the alert. Mumps is highly infectious and spreads among those living in close quarters or at social settings. In March, seven men in L.A. County were diagnosed with mumps as part of two different clusters and occurred in men who have sex with men. It was unclear if those cases were related to the recent outbreak. "A major factor contributing to outbreaks of mumps is being in a crowded environment," according to the alert. "Also, certain behaviors that result in exchanging saliva, such as kissing or sharing utensils, cups, lipstick or cigarettes, may increase the spread of the virus."
Source