Our Lady Of La Salette On The BLAST THAT TURNED NYC BLUE...PANIC, CONFUSION... RARE PHENOMENON...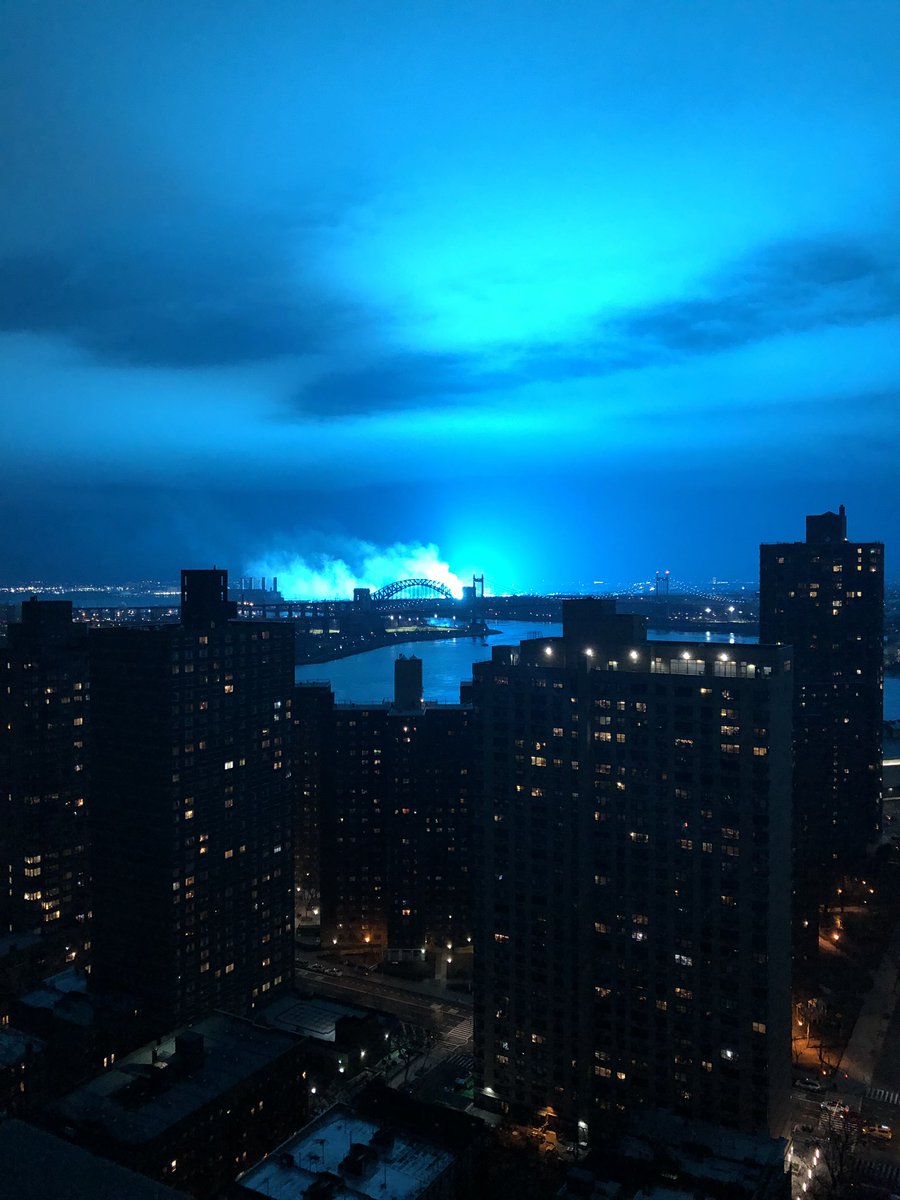 For the time has come when the most astonishing wonders will take place on the earth and in the air. Our Lady of La Salette 19 Sept. 1846 (Published by Mélanie 1879)
The demons of the air together with the Antichrist will perform great wonders on earth and in the atmosphere, and men will become more and more perverted. Our Lady of La Salette 19 Sept. 1846 (Published by Mélanie 1879)
Voices will be heard in the air. Our Lady of La Salette 19 Sept. 1846 (Published by Mélanie 1879)
New York night sky bathed in eerie blue light after explosion at Con Edison electric plant, that brought the city to a halt for THREE bewildering minutes and grounded all flights at La Guardia airport
New York skyline turned a bizarre blue on Thursday night after an explosion at a Con Edison plant - causing panic and confusion for millions across the city. Bewildered residents took to the streets and shared images on social media after the haze filled the sky at around 9.20pm for three minutes after the blast at the substation in Astoria, Queens. Power was cut at many addresses across the area including the nearby La Guardia airport, which was forced to ground all flights for more than an hour during one of the busiest travel weeks of the year. Officials at the notorious Rikers Island jail were also forced to use backup generators when their electricity shut off for 25 minutes and there were delays on the subway. It is thought the blue aura was caused by a shorted-out power line, which can occur when live wires touch each other, grounded objects or the earth itself. A 'power flash', as it is known, can be a combination of blue, green, turquoise and orange, originating from damaged electrical equipment causing arcing electrical discharges to light up the sky. There were no injuries in the blast, the fire was quickly contained, and many saw the lighter side of the mystifying incident. The NYPD jokingly confirmed that aliens had not invaded, while others shared memes comparing scenes from science-fiction films.
Source