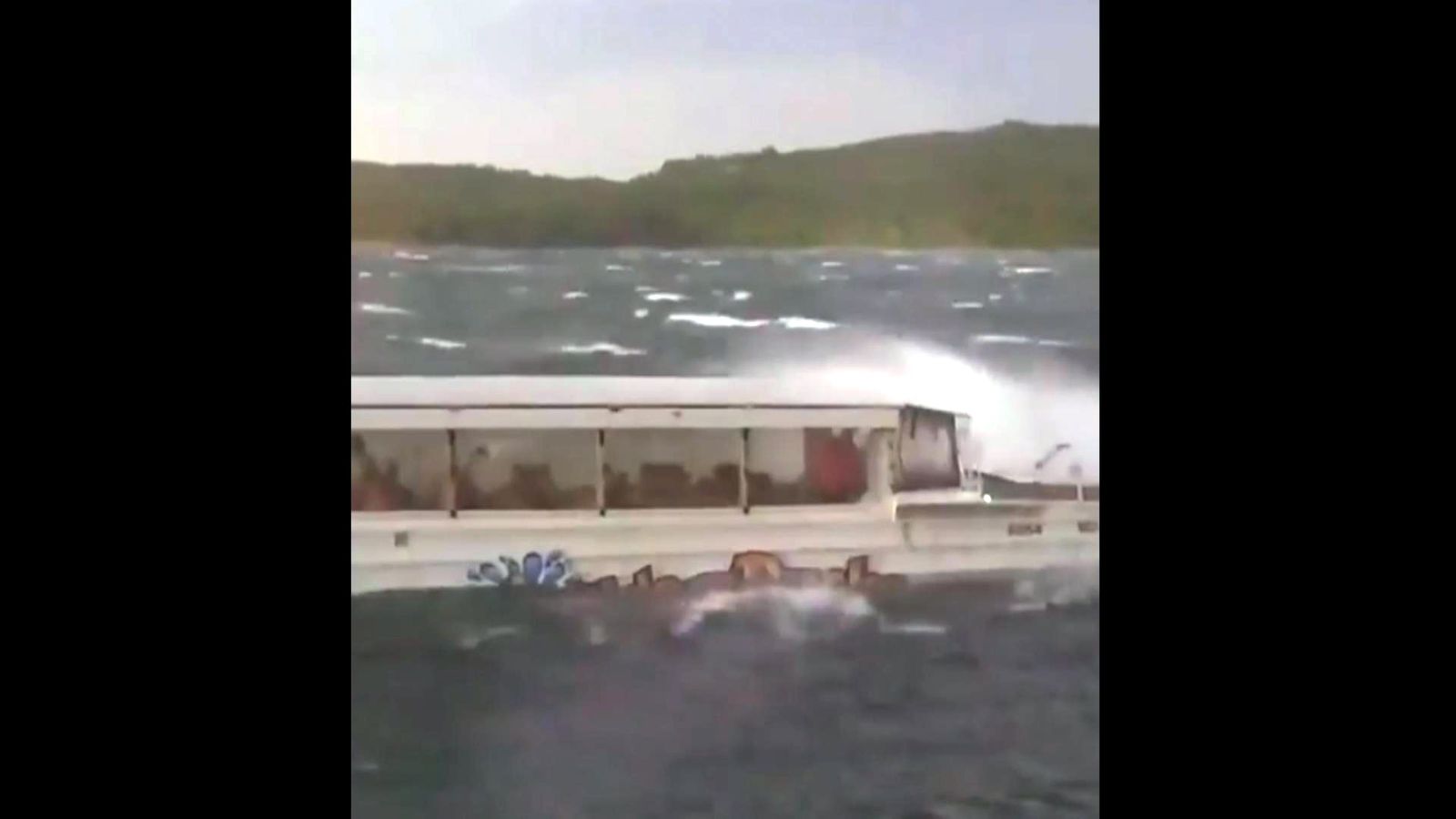 Following up the Evil Portents for America in the last few days:
At least 13 dead and four missing after duck-boat carrying 31 - including at least three children - CAPSIZES on stormy Missouri lake, as final video shows its battle to stay afloat
At least 13 people including one child have died and four remain missing after a duck boat capsized on a lake in Missouri on Thursday night. Fourteen people survived including some who had to be hospitalized. All of the victims were on board the Ride the Ducks amphibious vessel when a powerful storm rolled over the lake, lashing the water with 60mph winds at around 7pm. A severe storm warning was issued by local agencies at 6.30pm, 30 minutes before the boat got into trouble. The tour departs every 30 minutes and costs $26 for an adult ticket. According to a description on a tour website, the boat is only ever on the water for 25 minutes but is an hour long and also traverses land. As it was overpowered with waves on Thursday night, passengers on show boats watched helplessly. They filmed harrowing footage of the scene which cut out just before the boat capsized. The initial death toll on Thursday night was 11. On Friday morning, authorities resumed their search for the six people who were missing and pulled two more bodies from the water. The incident is being described by police as a 'mass casualty'. None of the victims have been identified.
Source