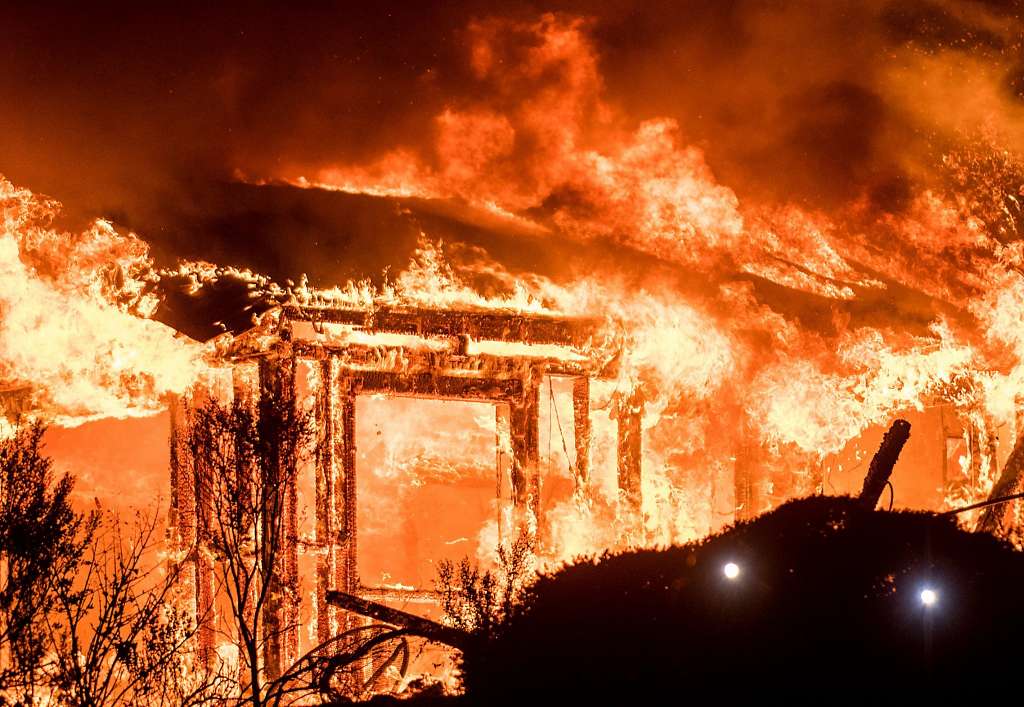 Water and fire will give the earth's globe convulsions and terrible earthquakes which will swallow up mountains, cities, etc...
Our Lady of La Salette 19 Sept. 1846
(Published by Mélanie 1879)

Following up the recent Bay Area DOOM:
Notice all the Bay Area doom has taken place since the Great American Eclipse on 21 Aug 2017
Multiple Wildfires Burning in the North Bay, At Least 1,500 Structures Destroyed
Residents of wine country were fleeing their homes Monday morning as about 10 wind-driven wildfires burst to life across North Bay counties, sending the smell of smoke as far as San Francisco, Oakland and San Jose. Four large fires across Napa and Sonoma counties have charred tens of thousands of acres as of Monday morning, according to officials. At least 1,500 structures have been destroyed while more remain threatened. No injuries or fatalities have been reported at this time Gov. Jerry Brown issued a state of emergency in response to the blazes burning in Napa, Sonoma and Yuba counties. "It was an inferno like you've never seen before," said Marian Williams, who caravanned with neighbors through flames before dawn as one of the wildfires reached the vineyards and ridges at her small Sonoma County town of Kenwood.
Source
MARIA OF THE CROSS,
Victim of Jesus nee MELANIE CALVAT,
Shepherdess of La Salette
"I protest highly against a different text, which people may dare publish after my death. I protest once more against the very false statements of all those who dare say and write First that I embroidered the Secret; second, against those who state that the Queen Mother did not say to transmit the Secret to all her people." Melanie